NMIADA Scholarship Program
We are pleased to announce the NMIADA Scholarship Program!
This program is aimed at supporting the children, grandchildren of current  NMIADA members and their employees.
Eligible applicants would have to meet all the requirements and turn in their applications by August 30th of 2020 to be considered. Scholarships will be awarded by the Selection Committee comprised of NMIADA Board Members.  Awards of $1000.00 will be announced at the 2020 NMIADA Scholarship Luncheon at our Annual Convention.
Who funds the NMIADA Scholarship Program?
NMIADA Members! NMIADA makes regular contributions to the program with your a portion of your membership dues going directly back to support the NMIADA dealership community.
We also accept donation from the NMIADA member body and sponsor members. Typical donations range from $25.00 to $800.00.
Dealer contributions and Sponsor support are critical to our ability to help New Mexico state students in the dealer community fund their education.
Send a check to the NMIADA, 604 Chama St NE, Albuquerque NM 87108
Call NMIADA, at 505-232-0809 with your credit card.
What are the eligibility requirements for applicants?
 Be a High School Graduate or have a GED
 Be the child, step child, or grandchild of a NMIADA member in good standing
 Possess an excellent school record of academic achievement .
 Demonstrate an aptitude for college/ trade school
What is the application deadline?
2019 Scholarship Recipients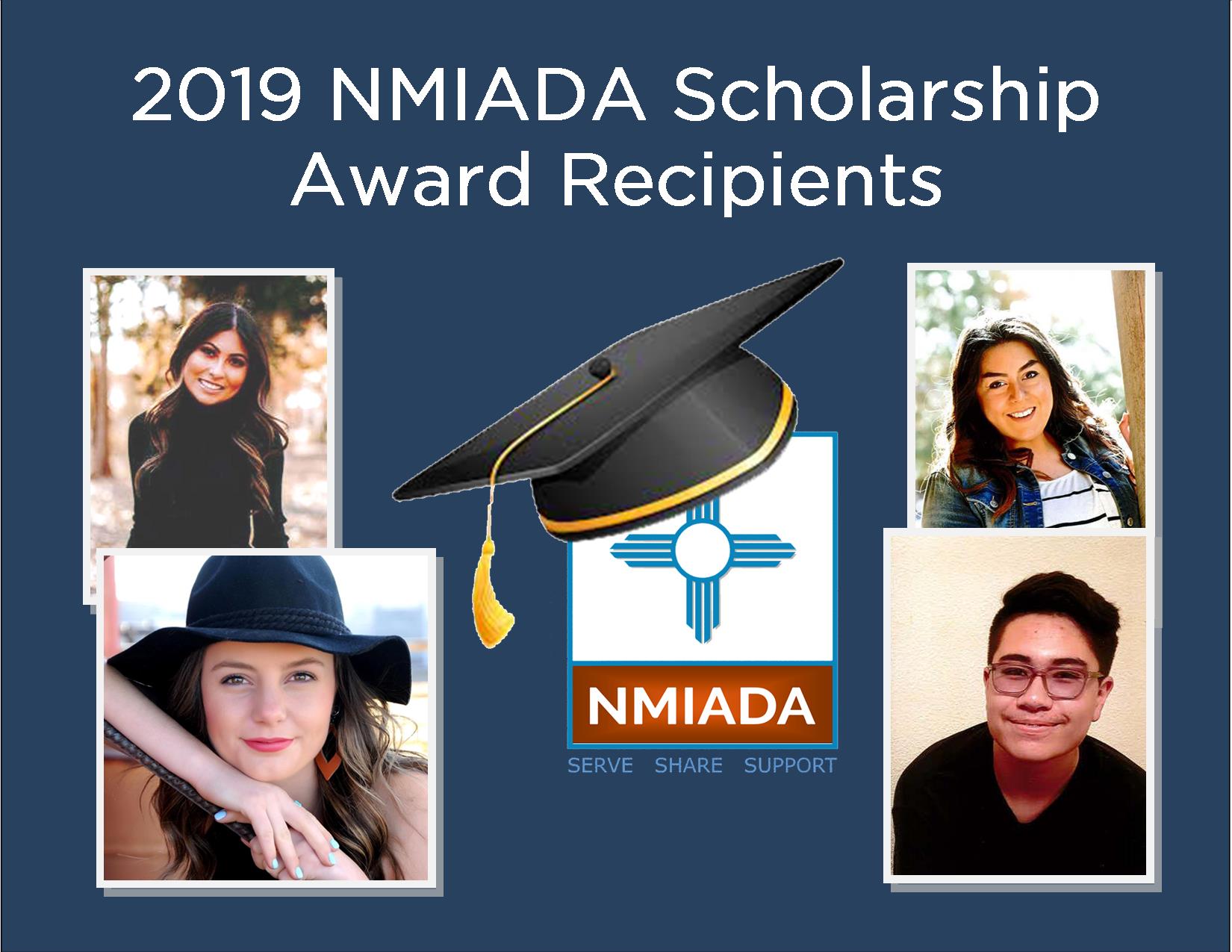 2018 Scholarship Recipients