NMIADA Scholarship Program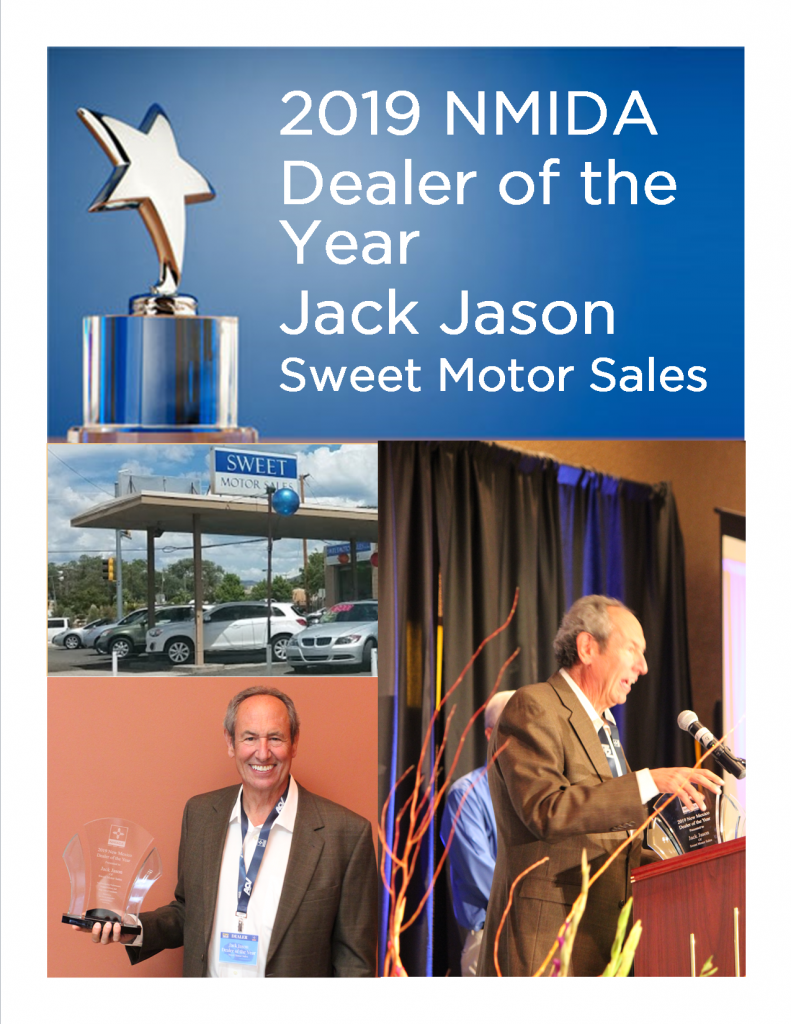 The New Mexico Independent Automobile Dealers Association (NMIADA) recently presented Jack Jason of Sweet Motor Sales in Santa Fe with the 2019 NMIADA Dealer of the Year award at the annual NMIADA Convention and Expo at Isleta Resort and Casino.  Over 400 industry professionals were in attendance as Mr. Jason received the coveted award.
Jack Jason has been in the automotive industry for over 30 years and has been the owner/operator of Sweet Motor Sales since 2013.  Mr. Jason's selection is based on Sweet Motors professionalism, transparency and customer focus exemplifying the highest standards in the automobile industry.  Marc Powell, Executive Director of the NMIADA, said during the presentation, "Jack Jason's successful dealership demonstrates that being a great automobile dealer doesn't require large scale.  it requires only the passion and drive of a single person devoted to building great relationships and a great business."
The NMIADA uses three criteria to assess candidates for the Dealer of the Year:  service to the industry, business operations, and community service.

Criteria to become Dealer of the Year
SERVICE TO THE INDUSTRY
It is my belief: "Every man owes a portion of his time
and money to that industry or business from which he
derives his livelihood."
- Theodore Roosevelt

Candidates should meet the following criteria:
Support their respective state association through his/her dedicated service.
Demonstrate a willingness to be helpful in performing State Association duties
Display a willingness to serve the Used Motor Vehicle Industry through helpful service to fellow dealers
by sharing his/her knowledge, talent and experience.